Places of interest and events in the Funes valley accompanied by nature, culture and culinary art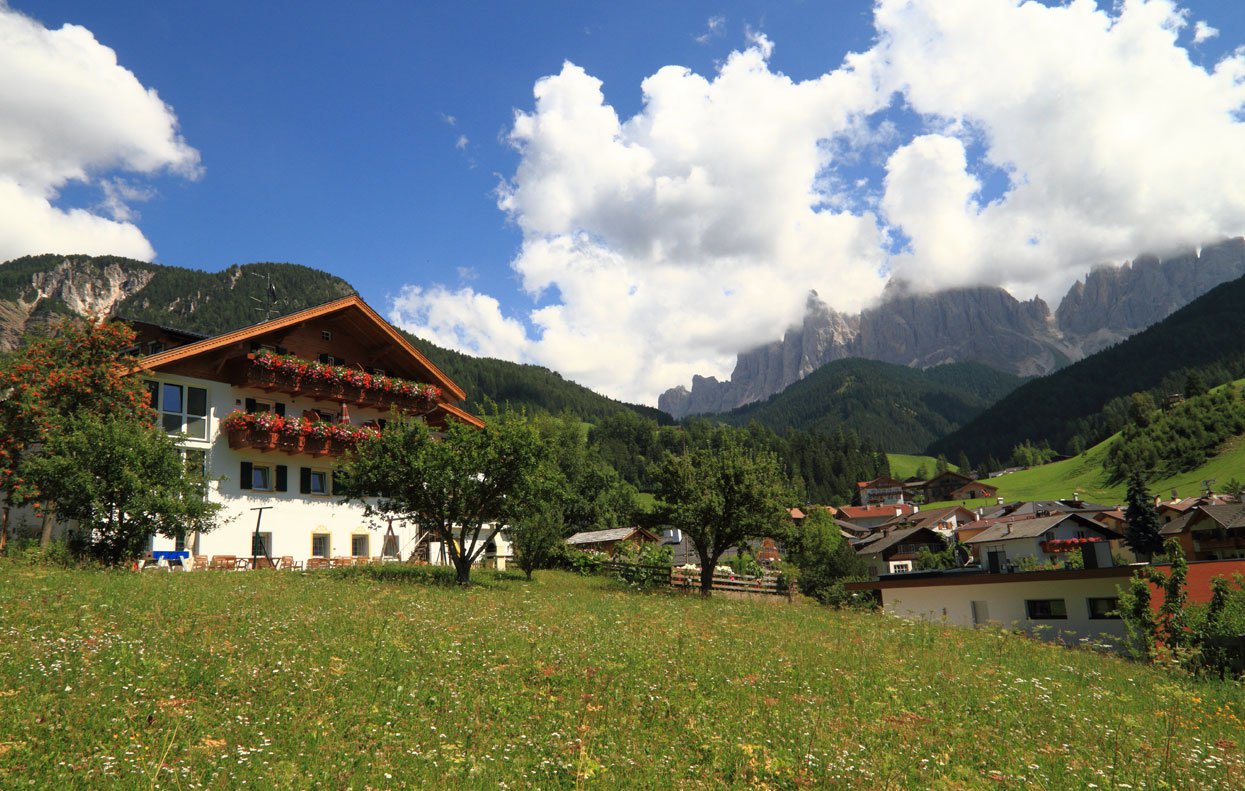 No matter if you're interested in the wildlife, the valley's flora and fauna, its culture and art or its culinary background: you'll be surprised by the diversity of different possibilities and offers. Set out to your discovery tour through South Tyrol directly from St. Magdalena.
You might have seen some pictures of the region before choosing the Funes valley as your holiday destination. Did you notice a photo of a small, lovely church with the majestic Odle peaks in the background? That's one of the most famous photo motives and the valley's emblem: The Church of St. Magdalena!
Discover the mountains' secrets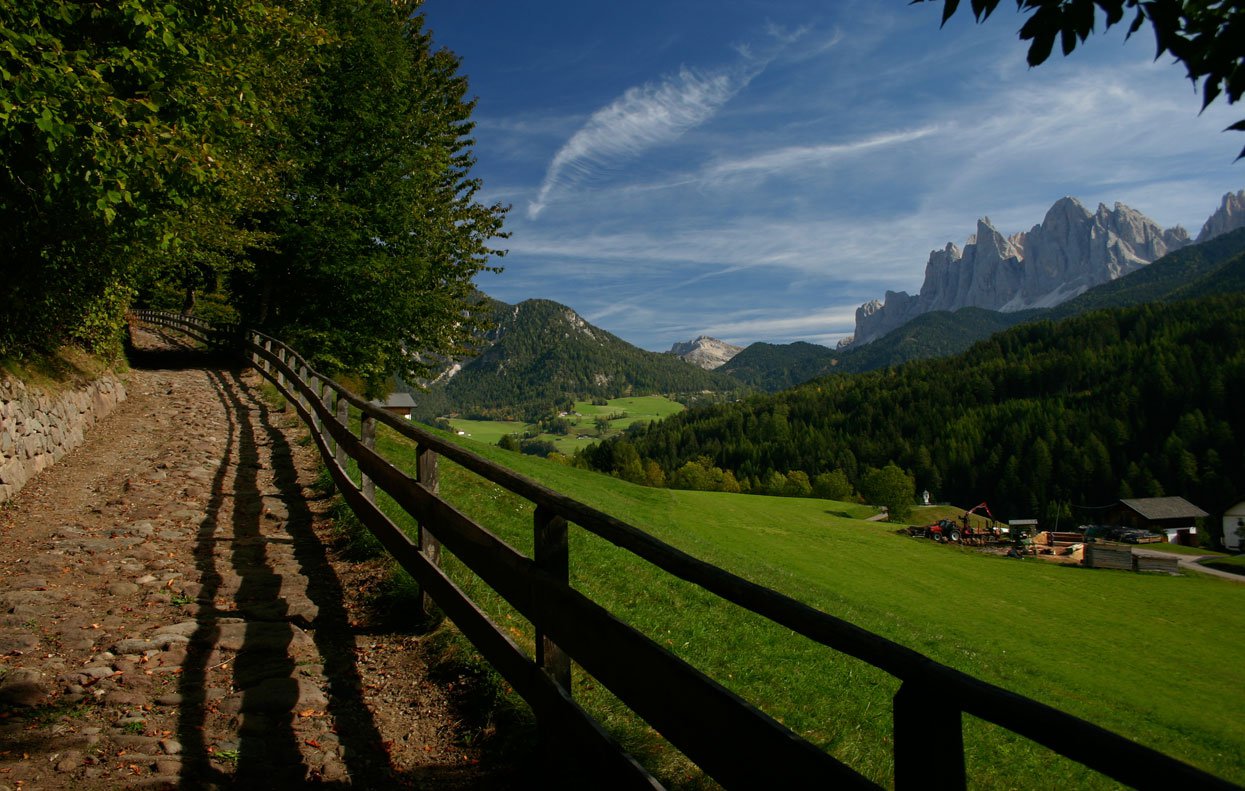 Back in 2009 the nature park house Puez Odle was opened in the heart of St. Magdalena, only 4 minutes from the Profanterhof residence. Enjoy the gorgeous view on the protected area and discover its secrets inside this museum. There are two permanent exhibits: "Wunderkammer der Natur" ("Nature's Chamber of Wonders") and "Berge erobern" ("Conquering Mountains") and other alternating exhibitions, informing you about the cultural, geological and biological diversity of the region.
Mountain lovers should also visit the Teis Mineral Museum (9,6 km from the Profanterhof residence). A team of experts one of whom is Paul Fischnaller, a mountain guide and mineral collector from Teis, has recovered rock crystals from the Funes Mountains and exhibits them in the small museum. The museum's highlight is probably the Teiser Balls, rock crystals which can reach up to twenty centimetres in diameter. Take part in one of the guided hikes and discover the secrets of the rock crystals.
Experiences to make during your holiday in the Dolomites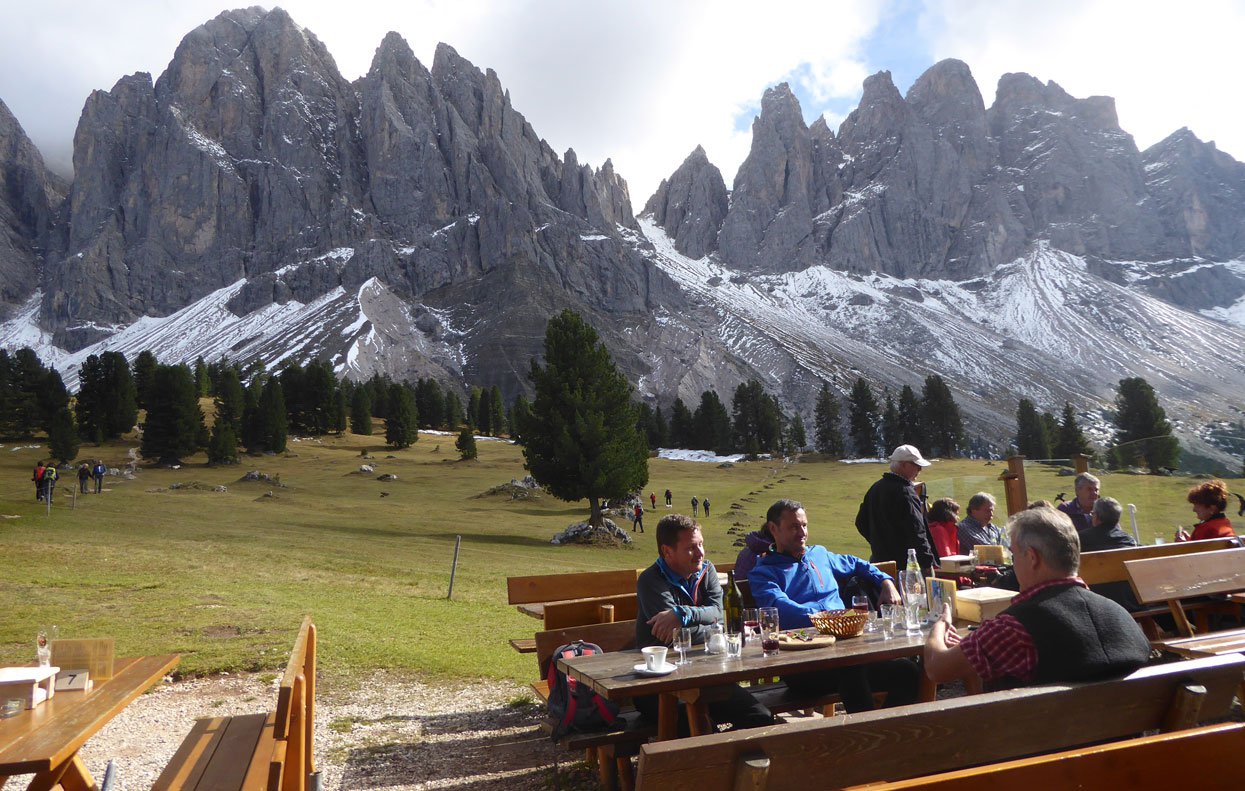 The Funes valley not only has a lot of interesting places to see, but also many events and festivities all around the year – a good opportunity to get to know the locals and their traditions at one of the concerts or celebrations.
At the Teiser Bauernfestl (farmer's feast at Teis) you'll have the opportunity to observe how traditional hats and baskets are produced by the farmers, how shepherds shear their  sheep and how the farmer's bread is baked in a traditional way.
The Tourism office of the Funes valley will inform you about the other events which take place in Funes valley, such as the "Lamb-weeks" (exclusive dishes and products of a special lamb breed) and many more.