Our mountain hut in the Dolomites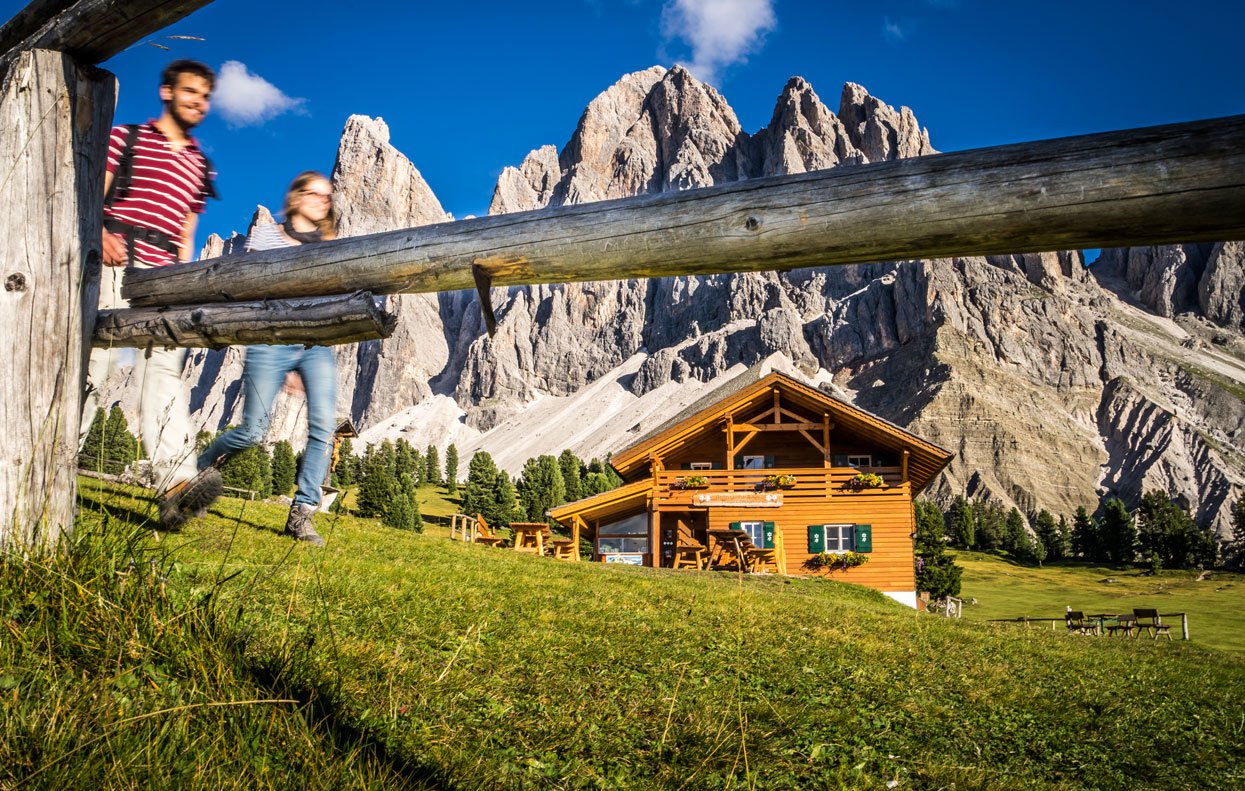 If you're spending your holiday at our residence, we would love to invite you to visit our mountain hut "Gschnagenhardt Alm", which is located on 2006 m above sea level next to the well-known Adolf-Munkel-trail.
Upon arriving on one of the numerous trails, you will be amazed by the unique and stunning view: verdant and flourishing meadows and the Funes valley's highlight: The Odle peaks. An unforgettable panoramic view!
The Adolf-Munkel-trail
The Adolf-Munkel-trail is one of the most beautiful hiking trails in the Dolomites, directly under the majestic Odle peaks. It's an easy trail, also adapted for families with children. Walking through gorgeous pinewoods you arrive at our hut.
Culinary delight under the Odle peaks
Once you arrived, you'll get the chance to taste traditional dishes and peasantry meals, prepared after old, traditional recipes and with high-quality products.
Perceive Funes valley with all of your senses!